Mary Duong | Sound Recordist, Sound Designer, Writer, Filmmaker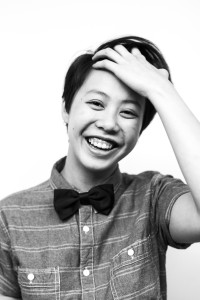 Building on a love of storytelling and a background in music production, Mary Duong naturally gravitated towards the sound department at Griffith Film School, allowing her to explore the intersection between the two. An aspiring location sound recordist and sound editor, Mary is currently enrolled in the Master of Screen Production after completing the Bachelor of Film and Screen Media Production in 2013.
She is focussed on developing a narrative voice within her work and revels in the ability to evoke emotion through audio and script. With an inquisitive and creative mind, Mary is passionate about fostering a career in this field and looks forward to building upon her knowledge and skill set with each project.
She is also extremely fond of the oxford comma and approaches everything with a natural curiousity.